Free Spinner Wheel Online - Spin the Wheel App
Entries: Paste or Type
Compelling
Considerable
Credible
Dapper
Darling
Delicious
Delightful
Dependable
Desirable
Dreamy
Durable
Elegant
Empowering
Enchanting
Endearing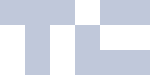 Spinner Wheel
How does Spinner Wheel help make decisions easier?
The Spinner Wheel is a decision making tool that can be used in any situation when you are having a hard time deciding which way to go. This online random wheel app will help you find the right direction and make your decision easier – so all you have to do is spin and let the app do the rest!
How we decided to make a spinning wheel
Have you ever had one of those moments when you can't decide what to do? You may be considering dining out, but you can't decide on a restaurant yet. Or maybe you're trying to decide which movie to watch. Either way, making a decision can be difficult.
That's why we decided to make Spinner Wheel. Our app allows you to enter your options and then spin the wheel to make a random decision. It's fast, easy and best of all, it takes the guesswork out of decision making!
If you're looking for an easier way to make decisions, give Spinner Wheel a try. It might make your life a little easier.
How does the app work?
The Spinner Wheel app is designed to make decisions easier. It does this by providing a simple interface that allows users to enter their options and then spin the wheel to see which option has been chosen. The app also includes a history feature so that users can track their past decisions.
Is there an alternative app?
If you're anything like me, you hate making decisions. Whether it's what to eat for lunch or what outfit to wear, decisions are tough. So when I heard about the spinner wheel app, I was intrigued.
The spinner wheel is a decision making app that helps you make choices by spinning a wheel. You can enter several options and the app will randomly select one for you. So if you're stuck on what to do for lunch, you can enter a few different restaurants and let the app pick it for you.
I have found the spinner wheel to be very useful when I am feeling indecisive. It takes the pressure off me to make a decision and I'm more likely to be happy with the outcome. Plus, it's just fun to use! If you're looking for an alternative to traditional decision-making apps, I recommend checking out the spinner wheel.
Frequently asked questions about the app
How does Spinner Wheel help with decision making?
When you're trying to make a decision, it can sometimes be difficult to know what to do. That's where Spinner Wheel comes in! Just enter the options you are considering and spin the wheel. It will randomly select one of the options and that's your decision! No more doubts or the feeling of being stuck.
How do I use Spinner Wheel?
It's easy! Just open the app and enter the options you are considering. Then give the wheel a spin and it will randomly choose one of the options. That's your decision!
What if I don't like the option Spinner Wheel chooses?
If you don't like the option Spinner Wheel chooses, you can always spin again until you find an option you're happy with.
Is there a limit to the number of options I can enter into Spinner Wheel?
No, there is no limit! You can enter as many options as you want in Spinner Wheel. The more options you have, the more chances you have
What is the future of SpinnerWheel?
The future of SpinnerWheel is shrouded in potential, but it's hard to say exactly what the future holds. The way SpinnerWheel helps make decisions easier is by providing a simple and efficient way to get input from a group of people. SpinnerWheel may become the go-to tool for group decision-making, or it may become a niche tool that helps people through difficult decision-making processes. Regardless of what the future holds, SpinnerWheel is a useful tool that can make decisions easier for those who use it.
Conclusion
Spinner wheels are a great way to make decisions easier. They can be used for everything from picking out clothes to deciding what to eat for dinner. With so many options available, it can be difficult to know what to choose. But with a spinner wheel, you can let the wheel do the work for you. Just spin the wheel and see where it lands. Whatever option it is, it's the one you should choose. So next time you're indecisive, give a spinner wheel a try!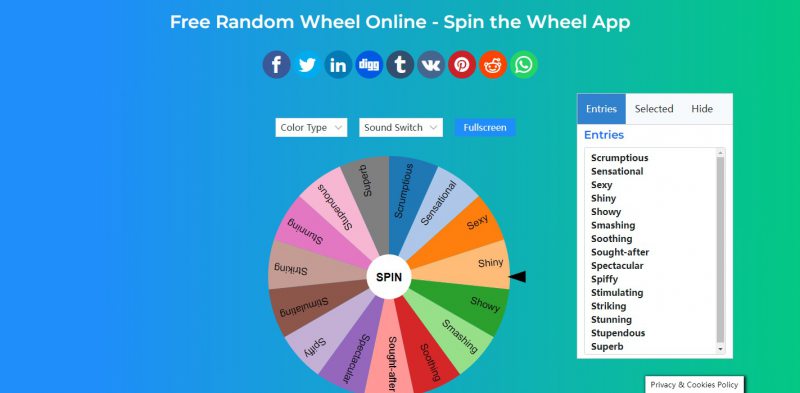 Random Wheel
Need a random picker? Random Wheel is here to help you! You can enter any amount of names and we'll spin the wheel for you. Plus, this is a free service so it won't cost you a thing!
Twister Spinner
Twister Spinner is a board game that sits on the table and spins with finger swipes. The object of the game is to place your feet on the color that corresponds with where your hand is. Two teams are playing against each other, taking turns placing their hands on the spinner. You can also play solo.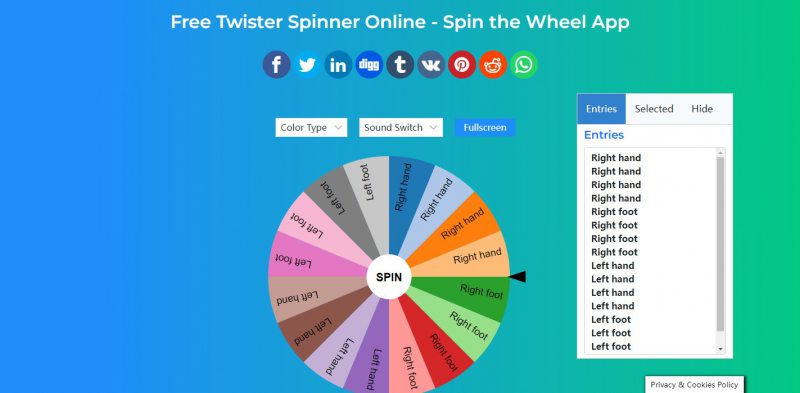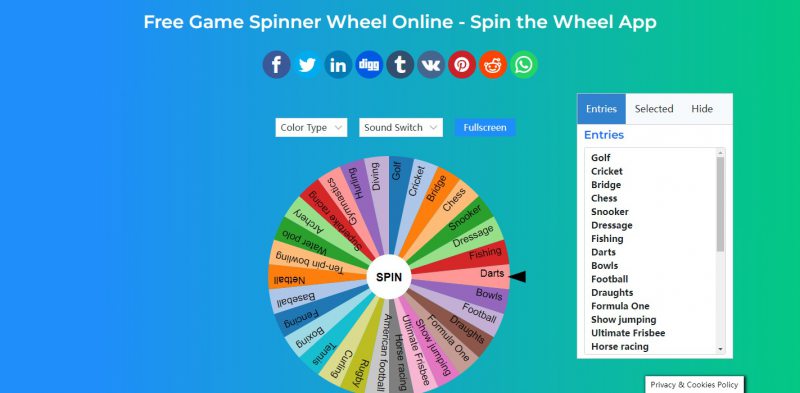 Game Spinner Wheel
There are infinite types of games to play, which can be overwhelming and confusing. You could spend hours or even days trying to find the perfect game for you. The Game Spinner Wheel is an accessory that randomly chooses a game out of our collection in less than five seconds.