Free Wheel of Lunch Online - Spin the Wheel App
Entries: Paste or Type
American
Pizza
Italian
Mexican
Spanish
Caribbean
Seafood
Mediterranean
French
Indian
Chinese
Thai
Vietnamese
Korean
Japanese
Sandwiches
Burgers
Soup
Sandwich
Steak
BBQ
Pasta
Hot dog
Salad
Grill
Sushi
Burrito
Burger
Taco
Stew
Fast Food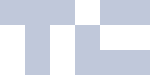 Wheel of Lunch
If you're ever stuck on what to eat for lunch, this lunch wheel is here to help! Just give it a spin and see what goodies await you.
What is the lunch wheel?
The Wheel of Lunch is a fun and easy way to figure out what to eat for lunch. Just spin the wheel and let it choose your lunch for you. You can even add your own personal touches to the meal by adding your own ingredients or modifying the recipe to your liking. So why not give it a try today? Who knows, you might find your new favorite lunch!
How to use the Wheel of Lunch
If you're anything like me, sometimes you have trouble deciding what to have for lunch. That's where the Wheel of Lunch comes in! Just spin the wheel and it will randomly select a lunch option for you.
You can follow the included recipe or use it as inspiration to create your own dish. Either way, this should help you get out of your lunch rut!
The different types of lunches
There are all kinds of different kinds of lunches out there. You have your healthy lunch options like salads or sandwiches made with whole wheat bread. Then you have your not-so-healthy lunch options like burgers or pizza. And finally, in between you have your lunch options such as pasta or sushi. So, what kind of lunch should you eat? Well, that all depends on what you're in the mood for!
If you're feeling healthy, a salad is always a good option. You can fill it with all kinds of vegetables and even some fruits if you feel like it. If you don't feel like a salad, a sandwich is also a great healthy option. Just make sure you choose whole wheat bread instead of white bread. For a not so healthy lunch you can go for a burger or a pizza. These are usually quite filling, so you won't be snacking too much afterwards. And finally, for a lunchtime snack, pasta or sushi are both good choices. They are not as healthy as a salad or sandwich, but also not as unhealthy as a burger or pizza.
So there you have it! A few different ideas for what to eat.
Advantages and disadvantages of the lunch wheel
The Wheel of Lunch is a new app that helps people decide what to eat for lunch. It's easy to use – just spin the wheel and it will generate a random lunch option for you. But is it really a useful tool, or just another way to procrastinate? Let's take a look at the pros and cons of the Wheel of Lunch.
PROS:
– It's quick and easy to use, so you can make your lunch decision in seconds.
– It's great for people who have trouble making decisions, or who feel indecisive about what they want to eat.
– It can help you try new things because you can get lunch options that you wouldn't normally choose on your own.
CONS:
– You may not always like the lunch option the wheel chooses for you.
– If you're looking for a healthy lunch option, the wheel may not always give you the best choice.
– You could potentially spend more time spinning the wheel and trying to figure out what to eat than if you just chose something for yourself.
So what do you think? Is the Wheel of Lunch a useful tool or not?
This is how you make the perfect lunch
There's nothing like a perfect lunch. Whether you're having a meal with friends or family, or just trying to get through the day, a perfect lunch can make all the difference. But what exactly goes into making the perfect lunch?
Here are a few tips to help you:
1. Make sure you have all the staples. A good lunch should contain a protein, a carbohydrate and some healthy fats. This makes you feel full for longer and gives you energy throughout the day.
2. Balance is key. Don't go overboard on any particular food group. A little bit of everything is what makes a perfect lunch.
3. Choose quality over quantity. It's better to have a smaller portion of something healthy and delicious than a large portion of something that isn't very good for you.
4. personalize it. Make your own lunch by adding your favorite dishes and flavors. This will make it more fun and satisfying.
5. Take your time. Try not to eat your lunch in five minutes. Sit down, relax and enjoy every bite. After all, part of the perfect lunch is the experience itself!
Conclusion
The Wheel of Lunch is a great way to switch up your lunch routine and try something new. It's also a fun way to get the kids involved in choosing what to eat for lunch. So give it a spin and see where it takes you!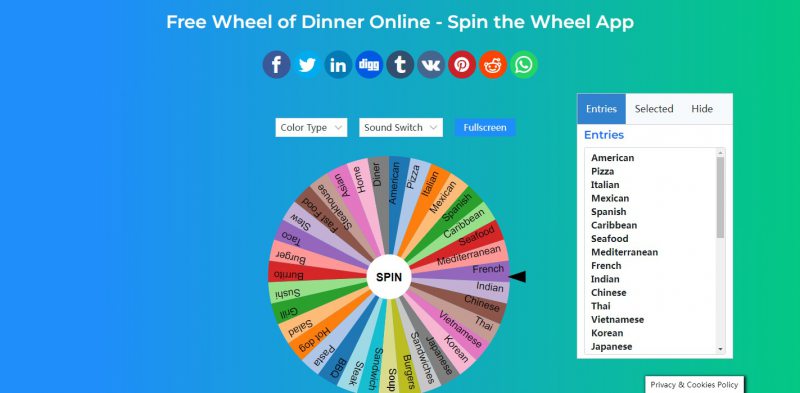 Wheel of Dinner
The Wheel of Dinner is a great way to have an easy time picking where to go for dinner. You spin the wheel and whichever restaurant you land on, that's where you go.
Wheel of Breakfast
Hungry in the morning? Feeling like you have no idea what to eat for breakfast? Spin the Wheel of Breakfast to randomly choose from these options: oatmeal, eggs and bacon, pancakes, cereal or toast. It's a fun convenient way to decide what to eat for breakfast.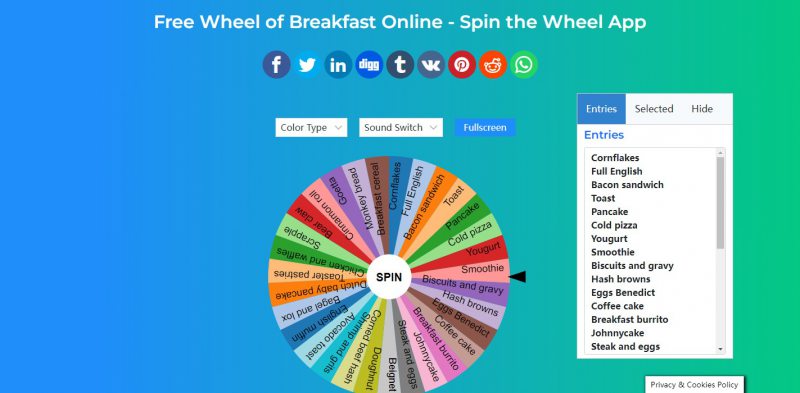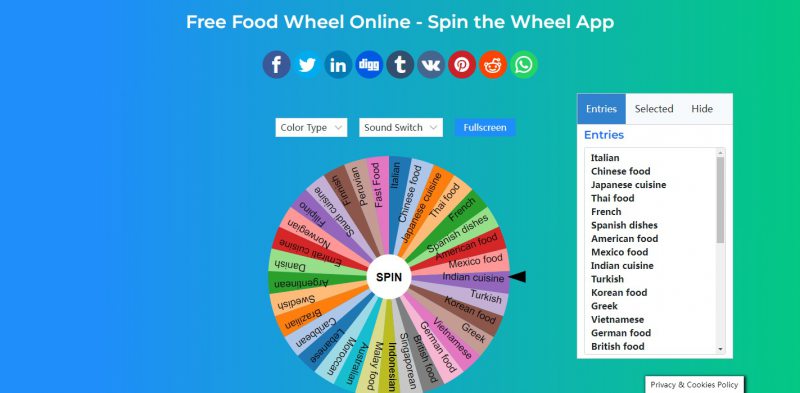 Food Wheel
What's for dinner? Need some inspiration? Decision paralysis got you down? No problem. Use the Food Wheel. It's like a generator for ideas about what to eat.